Art to Part. Head to Hands.
We invest our time before you spend a dime. Let the experts here at 3D Musketeers guide you through this tumultuous experience and make it as easy as possible!
Get making Today
Simply put, we know how to help you make your product ideas a reality. Be it to make sure you have market research, when it is the right time to get a patent and patent protection, or even introducing you to potential investors, 3D Musketeers is your source for invention help! Over 50 years of combined experience, our experts will guide you through this inventing process making it as efficient and easy as possible. First meeting is on the house!
Your problem is as unique as you are, let us make a unique solution for you, greatly increasing your chances of success and getting your product to market. By utilizing 3D Printing, CNC Milling, and Laser Cutting the limit of what we can create is your imagination! Let's start working on your ideas together. Give us a call or fill out our contact form and one of our experts will get to helping you right away!
Educate
Education is important, and if you don't have it, our team can help you! Be it initial market research, how the product development process works, or even filing a provisional patent application or a full patent, we have a wide range of experts, to help you get from where you are to where you want to be!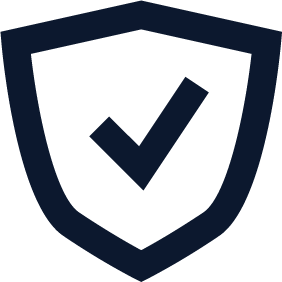 Protect
Start with confidence, and at 3D Musketeers it is no different. Below, we offer a direct link to our Mutual NDA so you can proceed safely, knowing your intellectual property is secured here at 3D Musketeers. We also can match you up with a patent attorney or patent professional who can not only explain the patent process but help you get that patent protection you need! All in house! 
Create
Finally, we get those ideas out of your head, into a computer, and then into your hands using a wide range of Industry 4.0 technologies including 3D Printing, CNC Milling, and Laser Cutting. We are experts in additive manufacturing and know how to bring those models to life! 
No matter what industry you work in, we are here to provide purposeful solutions to your painful problems. Whether all you have is an idea in your head, to a full model, we're here to provide the most seamless process of bringing your idea to life. And yes, that includes getting you a Utility Patent or Design Patent to get you even closer to being a successful inventor! 
By utilizing 3D Printing, you can reduce your time to market, decrease production costs, lower inventory expenses, and QUICKLY ITERATE to make the product of your dreams! This process is not called Rapid Prototyping for no reason, it is upwards of 10 times faster than traditional manufacturing.
The process of inventing is not easy, we know this. We are here to help, with everything from idea cultivation, patent filing, and even fund raising via Angel Investors or Venture Capital. Inventing can be made more a more enjoyable, and even educational experience here at 3D Musketeers. We help you get your products to market, from are to part! 
WE GIVE REAL SOLUTIONS
Our team of experts have decades of experience working with people just like you with ideas as unique as yours. Quit dealing with robots and work with a REAL, actual human to solve your problem and get your product ideas to market. We give you the concierge experience to walk you through all the steps required to go from idea to part!

GROW WITH US
We have the machines that keep YOUR projects MOVING. Expand your ideas and business with our collection of over 30 Printers designed for maximum efficiency. We offer parts when you need them with no part minimums, to help save you inventory costs. No more massive minimums like with Injection Molding!

WE ARE HERE TO SOLVE PROBLEMS
We are a diverse group of people, spread across multiple studies and professions all coming together to help YOU Make Awesome. From Mechanical Engineers to Anatomical designers and yes, even a patent attorney or 4, we are able to solve your painful problems with purpose-built, tailor-made Additive Manufacturing solutions to bring your wonderful inventions to market, increasing your chances of commercial success!
ACTUAL PEOPLE
You call, we answer. No more automated calling trees, no more shop lackeys that cannot answer your questions. Call the experts at 3D Musketeers to get a custom, purpose built solution to your issues. Want more than just a phone call? You can schedule a short, free, consultation here: Free Consultation
Learn What We Can Do To Level Up Your Idea
Let Our Customers Speak For Us
As a trial attorney, it can be difficult to illustrate injuries to a jury, especially when they are inside the body, such as injuries to the spine. 3D Musketeers are our go to when it comes to getting models made that we can actually use to articulate our point and get our clients the maximum compensation. I highly recommend them based not only on their products but on their professionalism and quality customer service!
Our Heroes!
We are excited to partner with 3D Musketeers now and in the future! Grant and his team accepted our short notice challenge to produce a quantity of product to our exact specifications. The result was incredible! The 3D Musketeers team is professional, dependable, fun, excited about their craft, and extremely knowledgeable. They are engaging, friendly, communicative, and will make you feel like you are their most important client. We are fortunate to have found 3D Musketeers and look forward to working with them again.
Grant did an awesome job 3D printing my product! He was very responsive and great to work with. Would highly recommend him to anyone for their product development needs.
Thank you so much!
Join Our Growing List Of Clients!