Where can I get files for 3D printing? How do I convert a 3D file into a printable model? The answers depend on the 3D printing application!
3D Scanner To CAD Model
There are three main techniques for turning a real-life object into a 3D file: 3D laser scanners, structured-light scanners, and photogrammetry.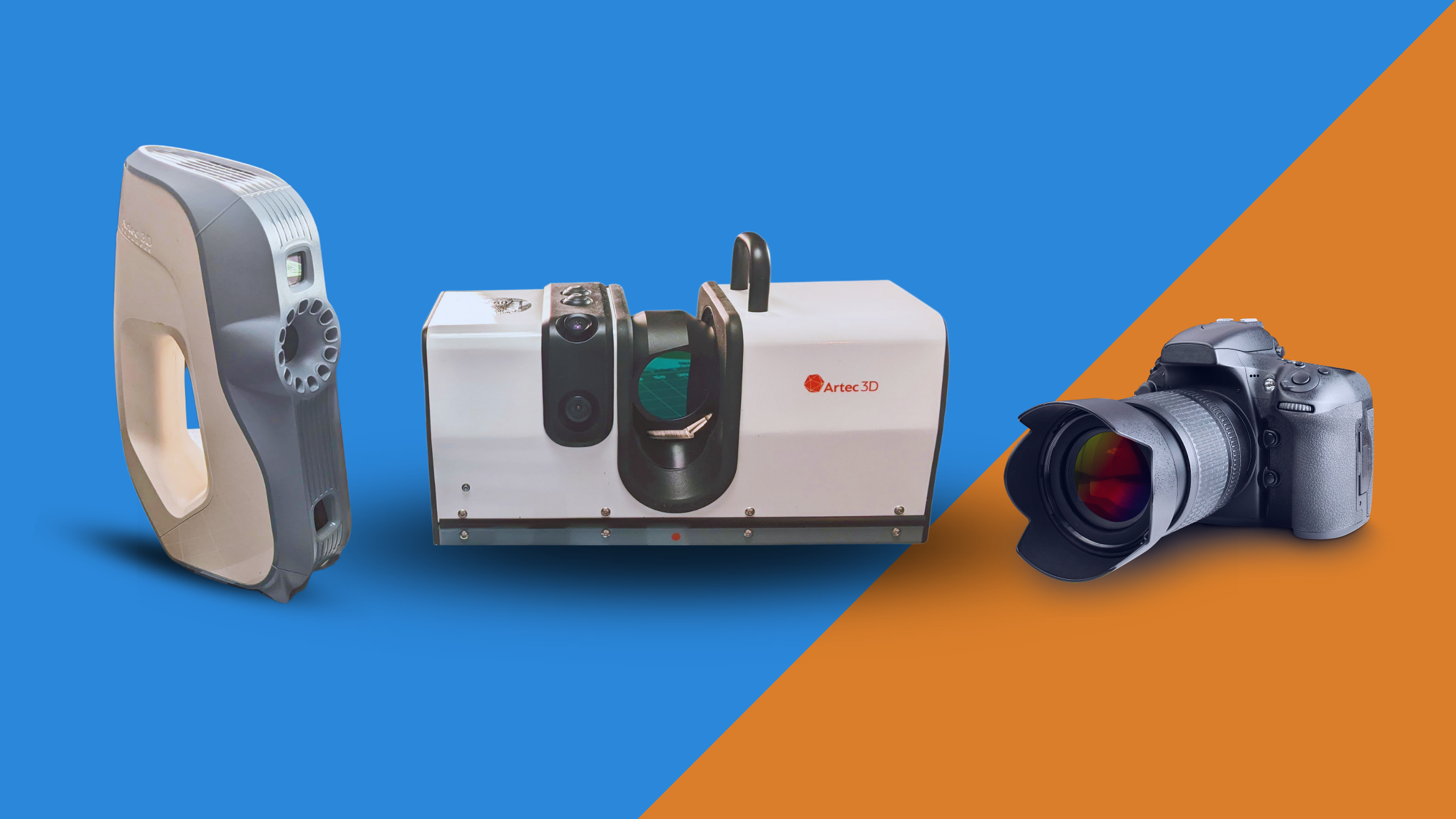 3D Laser Scanners
3D laser scanners emit a rapidly pulsing or continuous laser beam while rotating 360° from a tripod and sweeping the area.
When the beam reflects from an object, the scanner calculates and records each distance measurement scan, which results in 3D coordinates that create a detailed 3D point cloud model.
At 3D Musketeers, we utilize the Artec Ray 3D Laser Scanner for submillimeter accuracy at long distance ranges.
Our laser scanner can scan the entirety of the Raymond James Stadium or the Statue of Liberty in one scan from a football field distance away with accuracy within the thickness of a credit card.
Structured-Light 3D Scanners
Structured-light scanners project 3 to 10 patterns of light onto the subject.
As the light patterns deform around the subject, the scanner aligns those curvatures in software to create a 3D model.
At 3D Musketeers, we use the Artec Eva: a short-range structured-light 3D scanner for scanning the finite details.
Photogrammetry
Unlike structured-light and laser scanning techniques, photogrammetry requires hundreds if not thousands of individual photos taken from a DSLR camera.
Photogrammetry is a method that requires a photographer to manually capture still images from all angles and at varying heights around the object that then get uploaded into the software.
The software compiles hundreds to thousands of photos into a 3D model.
This method does produce highly-detailed 3D models, but it can take significantly longer to capture enough workable images compared to the scanning methods.
How-To Print Your Spine!
That's right, you can 3D print your own spine (or any body part that you have had CT Scanned!)
Photogrammetry is a good technique for creating a CAD model of external body parts.
But to print internal organs, muscles, or bones, you need a CT scan or MRI scan.
CT Scans vs. MRI Scans
CT scanners use X-ray beams that rotate around a supine body. A computer processor then combines the X-rays to produce high-resolution, cross-sectional images.
Image slices are 2D pictures stacked together to form a 3D model. CT scans are more detailed than conventional X-rays.
MRIs use a magnetic field and radiofrequency pulses to capture images of protons that release electromagnetic energy. Based on how quickly energy is released, MRIs can differentiate between different types of body tissues.
| | |
| --- | --- |
| CT Scans | MRI Scans |
| X-ray beams | Magnetic field & radiofrequency pulses |
| ~ 5 minutes to complete. | ~ 30 minutes to complete. |
| Great for revealing bone detail, soft tissue, and organs. | Best for soft tissue. |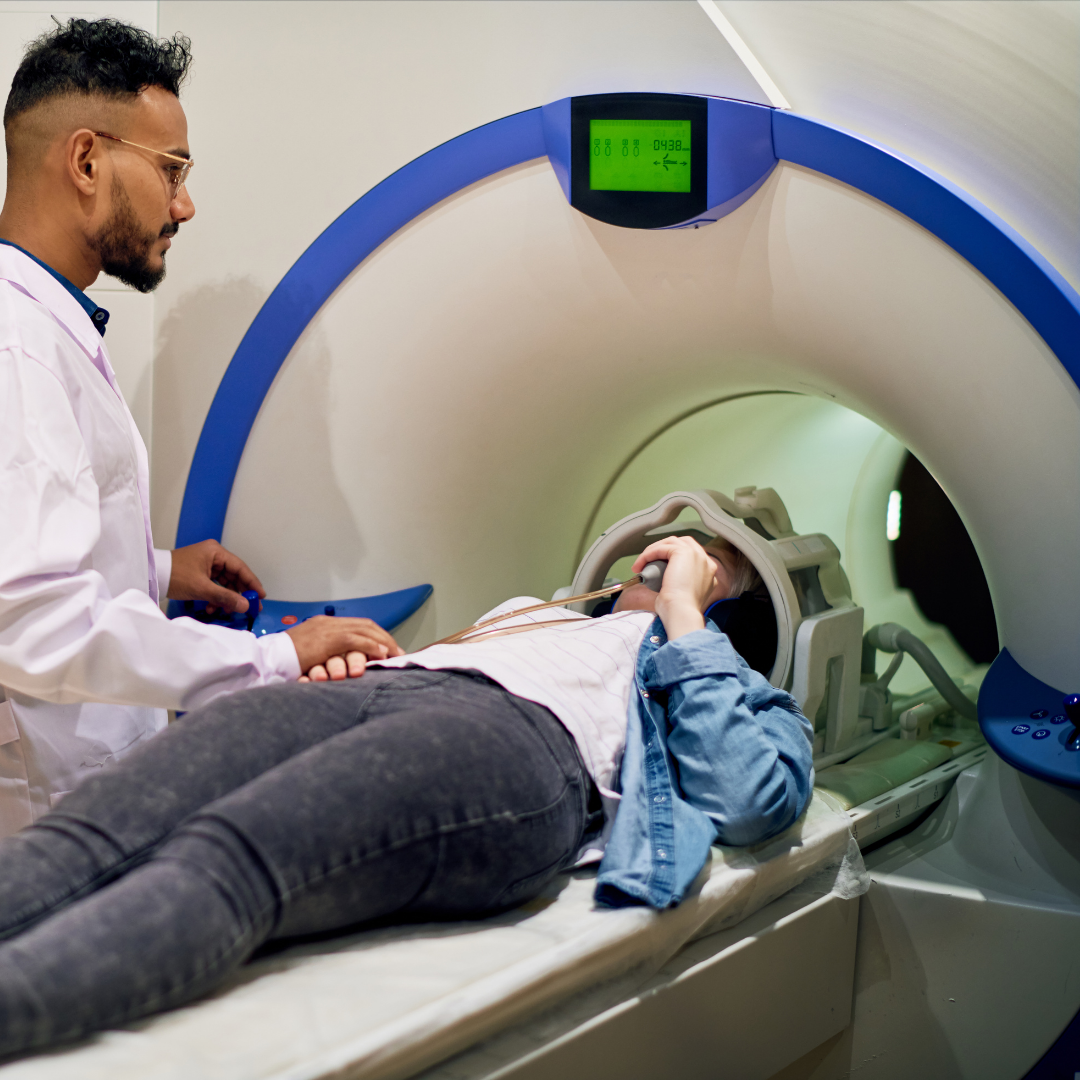 Hospitals or outpatient facilities, of course, are equipped for medical scans, but keep in mind that flawed data create flawed prints.
For 3D prints, CT imaging is the preferred method.
3D Musketeers offers consultation services to guide you on ideal scan parameters that produce the best data for 3D printing medical models.
Optimizing 3D Models From 3D Scans
Regardless of the 3D scan technique, upload the data into CAD software to optimize the 3D model.
CAD software best for optimizing DICOM data from medical scans:
Check out PRINT MY SPINE! Let's 3D print Medical Models! and see this process in action!
CAD software best for optimizing photogrammetry:
CAD software best for optimizing 3D scans:
Once the digital model is completely optimized, export the CAD file into a printable file.
Create Original 3D Designs For 3D Printing
If you want to get started on creating your own original design, we recommend:
Export the CAD file into a printable file, such as an OBJ or STL file.
STL files are the most common file format native to the stereolithography CAD software.
How To Export an STL File for 3D Printing Process
STL File Method 1: CAD Software
Click Save As (or Export)

From the Save as type drop-down menu select STL (*.stl).

Save.
STL File Method 2: Online CAD Program
Click Download (or Download for 3D Printing)
Select .STL
Download
STL File Method 3: Online File Converter
Go to Aspose.com

Drop or upload your file.

Save as STL

Click Convert Now
Where To Find CAD Models for 3D Prints on the Internet
Not interested in making models from scratch? Just want to print cool stuff?
These are the top sites to download a 3D file:
After downloading the 3D printing files, upload the one you wish to print into 3D slicer software.
Select the print parameters, optimize the print orientation, and slice the digital model.
3D slicing generates G-code, the language of 3D printers.
Think of it as translating directions for a recipe from Arabic to English or vice versa.
Check out our tips and tricks on printer settings for getting perfect print quality.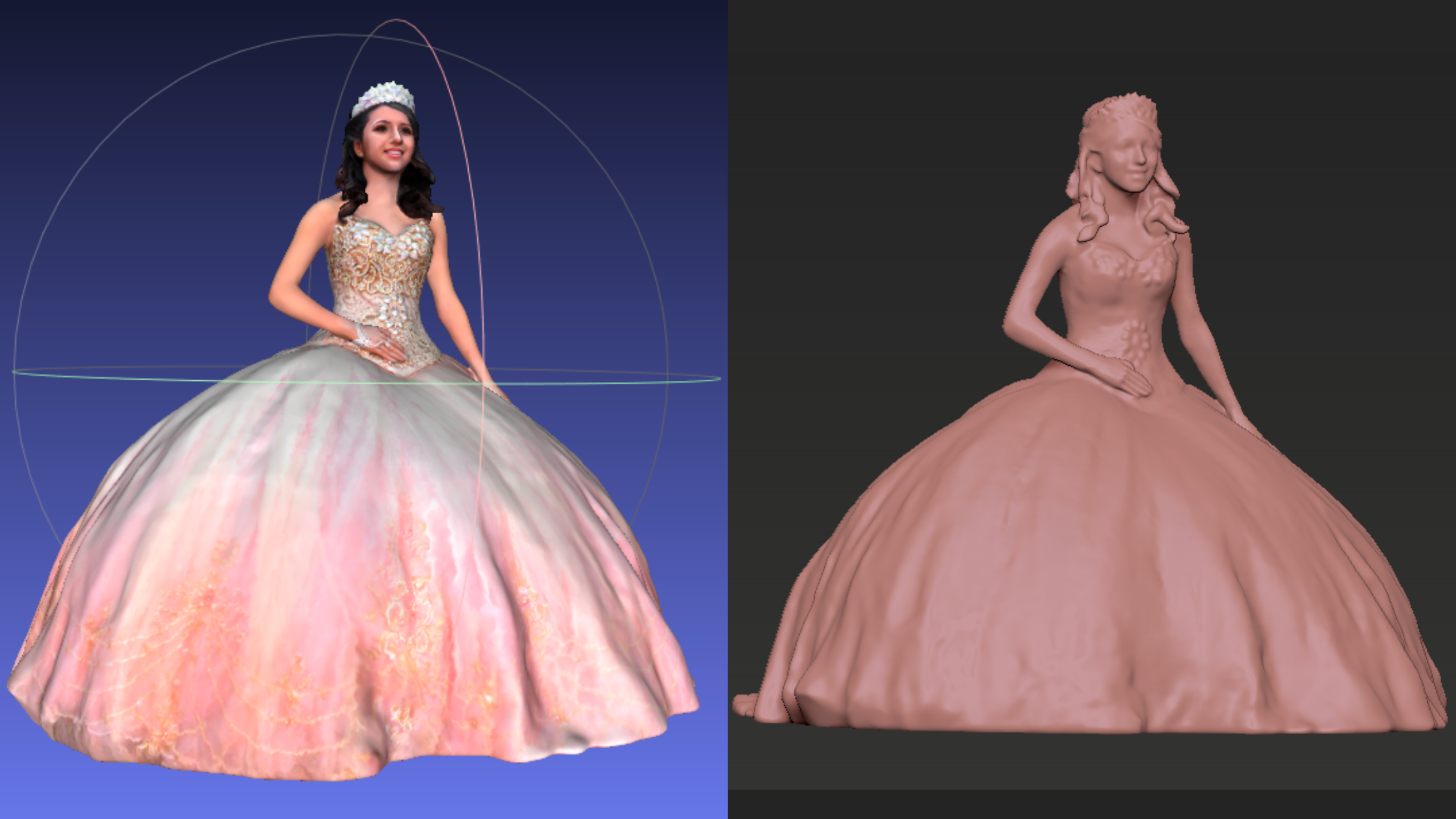 There are so many applications for 3D printing.
Luckily there is a multitude of 3D printing processes that bring complex designs to life!
Whether drafting an original detailed model or 3D scan, CAD software is the digital tool that the 3D printing community cannot live without!
Need top-tier 3D printing services to bring your invention from ideation to detailed model to printable file to 3D object?
Our 3D printing professionals are en garde and ready to take action!
Schedule a free consultation with 3D Musketeers!