3D printing capabilities continue to expand as 3-D printing technology continually evolves.
One BIG advantage of 3D printing is its perfect complementation of the traditional manufacturing process.
Check out these 5 awesome industries that are utilizing 3D printing applications!
Automotive companies use industrial printers for rapid prototyping.
Rapid prototyping reduces design and lead time by 90% on new car models. Industrial printers also create custom jigs, tools, and low-volume car parts to augment production workflow.
Some automotive companies like Divergent3D and Polymaker have fully 3D printed supercars in the works.
Automotive industry experts predict that the 3D industrial printing market will grow to $5.3 billion by 2023!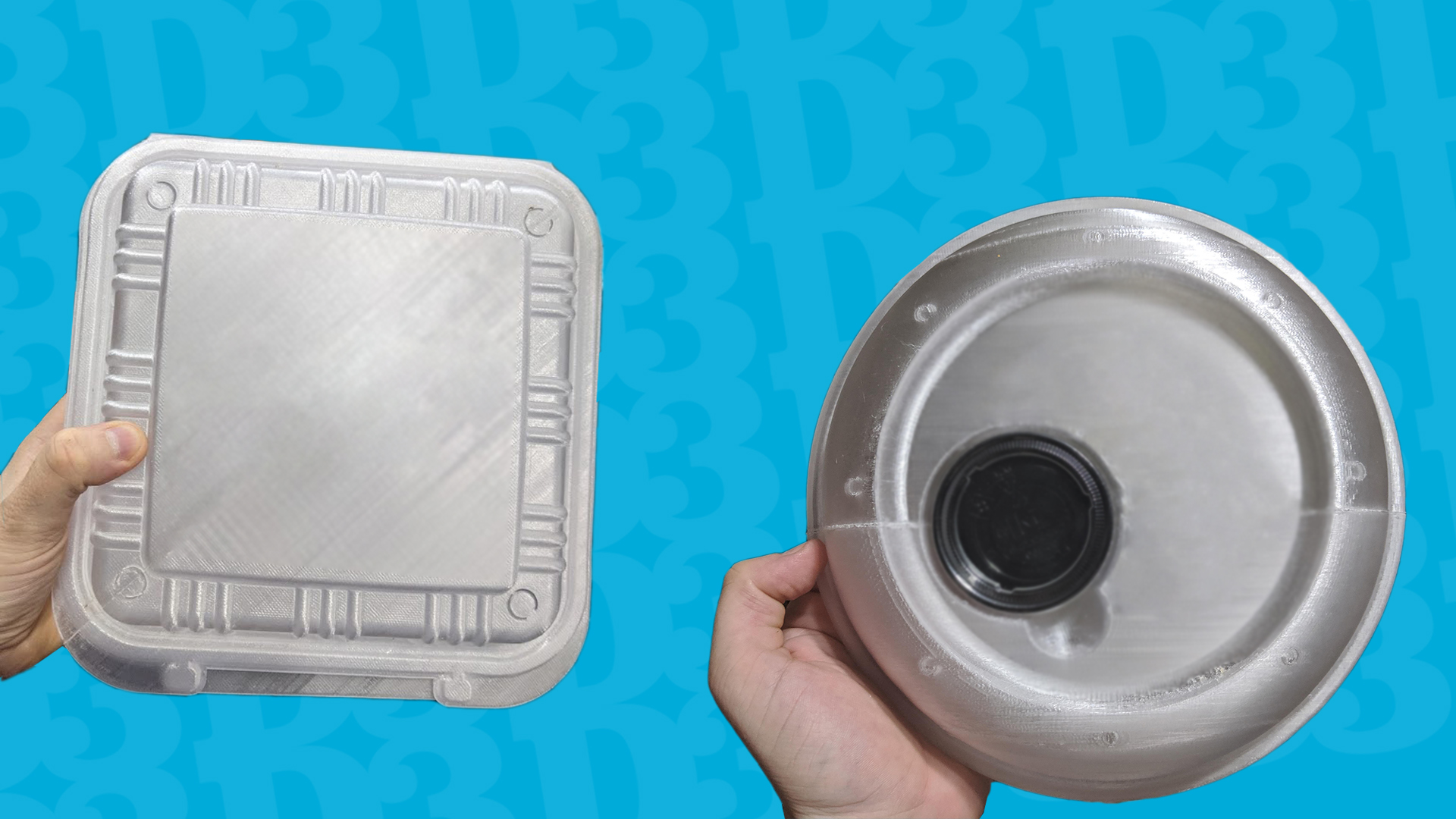 3D printing revolutionizes the food packaging industry by printing machinery parts on-demand and improving the customer experience with early-stage product packaging design efforts.
Product packaging is a huge branding opportunity so that restaurants and food companies stand out from their competition. Rapid prototyping with 3D printing technology achieves precisely that.
Rapid prototyping is a component of the design workflow for developing all-new food packaging products and modifying existing food packaging products.
3D Musketeers took a food packaging industry client from an 18-month estimated sales cycle to 4-1/2 months for a multimillion-dollar sale.
All because 3D Musketeers was able to provide rapid-prototype services domestically.
Now, that client no longer suffers from such painstakingly long turnarounds for their food packaging samples to travel to and from overseas manufacturers.
According to a Smithers market report, the 3D printing market for the food packaging industry will reach $55.8 billion by 2027.
Some of the wildest 3D printing (and bioprinting) applications come from the medical industry!
Dentistry uses resin-based processes (SLA or digital light processing) to create high-quality dental products such as anatomical models, molds for clear aligners, dentures, cast-able patterns for crowns and bridges with greater consistency, accuracy, and precision.
Bioprinting is an additive manufacturing process that layers cells and biomaterials to print organ-like structures. It can print bone, organ tissue, and cell scaffolds. Companies like Organovo are pushing the limits for bioprinting and are actively working on human organs for transplant cases.
Anatomical models aid surgeons in preparing for an operation!
CT scans of the patient can turn into a true-to-life 3D print of someone for surgeons to plan and practice surgical procedures, which ultimately allows the surgical team to achieve higher accuracy at the point of treatment. 
Not only can industrial printers 3D print anatomical models, but they can also print prototypes of surgical instruments.
Thanks to the industrial-grade 3D printer, the Bioprinting Market is expected to reach $2567 million by 2026!
Entertainment Industry 3D Printed Art
Concept art 3D design is a popular method for communicating the look of characters, sets, and entire worlds.
During pre-production of Stranger Things, the Duffer Brothers asked Aaron Sims Creative for creature designs of the Demogorgon.
The visual effects studio 3D printed maquettes of Demegorgon as part of the design process because it is cheaper and faster than traditional clay modeling.
In an interview with Formlabs, Aaron Sims remarks:
"As soon as you can hold something in your hand and turn it around and run your thumb over the surface texture of it, it feels more real. It feels, in a weird way, more impressive. To feel what it's going to make it real. And, all of sudden, makes it worth making it in the end."

– Aaron Sims, Aaron Sims Creative
Major film studios aren't the only ones using 3D printing within the entertainment industry.
Experts predict the global cosplay costumes market will reach $23 billion by 2030 with the emergence of 3D printed props and cosplay pieces as a significant market trend.
From full-scale Iron Man suits to Bilbo's Sword, 3D printing technology offers limitless opportunities for creativity.
Learn more about 3D printed prop making and cosplay in this 3D Musketeers interview with Uncle Jessy.
Architectural 3D Printing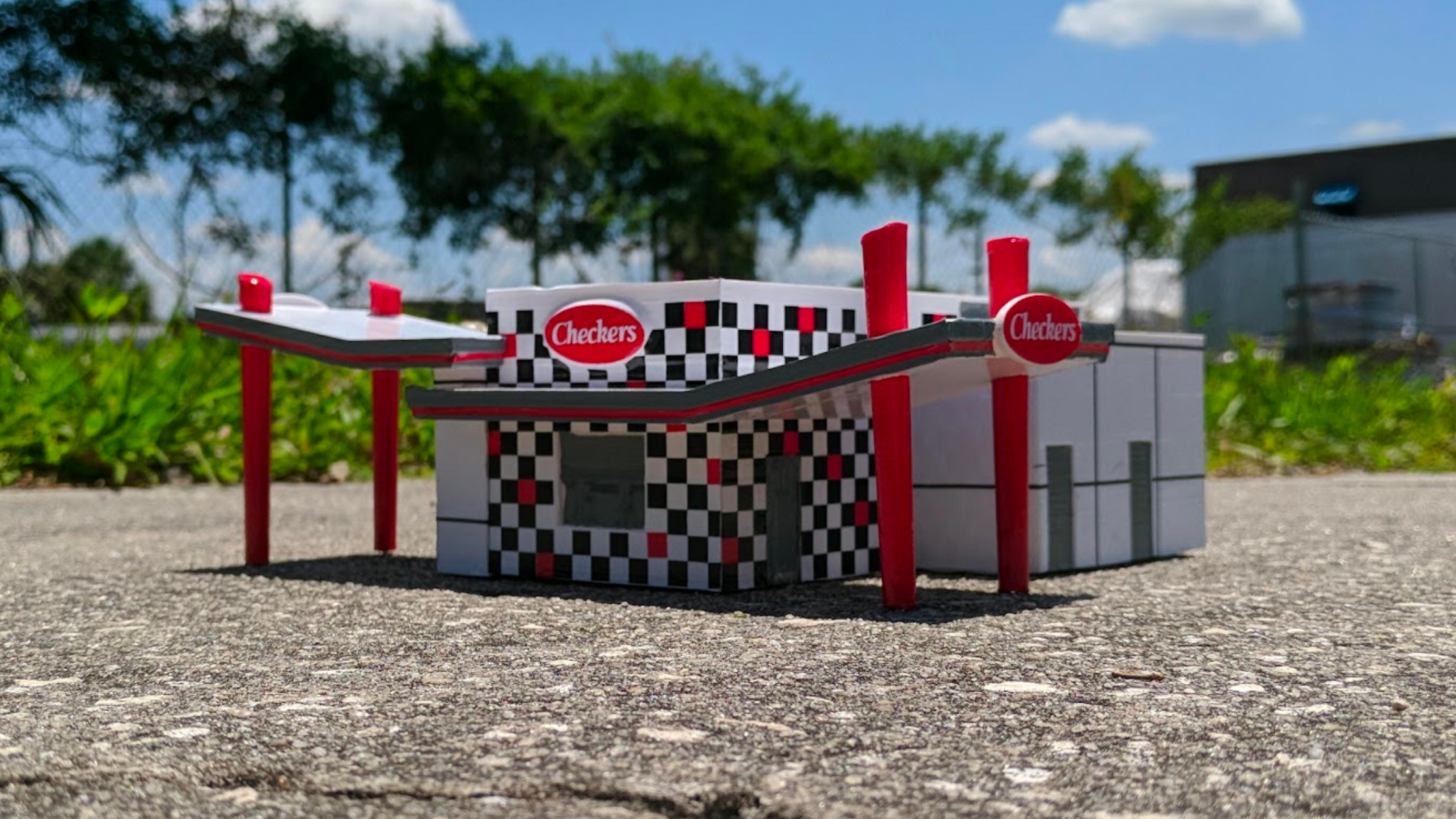 Architecture firms use 3D printing technology to produce detailed models that replicate architectural plans or entire city blocks.
Architectural scale models can quickly and easily demonstrate how sunlight will interact with the design or how designs will exist in three-dimensional space.
The concept of miniature models is nothing new, but 3-D printing technology brings an elevated level of detail and efficiency to the model-making process as a whole.
Architectural 3D scale models powerfully aid conceptualization presentations when hustling to win contracts and commissions.
Conclusion
Business owners of innovative companies are noticing the advantage of 3D printing.
Something magical happens when we interact with a 3D finished product whether 3D models are used during product pitches, the bidding process, end-use parts, industrial manufacturing, or the concept art process.
3-D printing technology will only continue to grow in versatility and utilization.
Got an industrial printing job? Contact us at 3D Musketeers!
Does your future product require us to sign an NDA? No problem! View our mutual NDA.